Being Inclusive in a Multi-Religious Country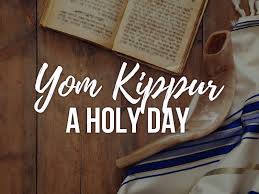 Jews around America are celebrating the holiest time of the year. We do it, every year, based on an ancient lunar calendar.
Because of that, non-Jews cannot simply memorize that our holiday will fall on September 30, October 1 and 9 every year. That's when it falls this year. Next year, it will be September 18, 19, and 27. (If you care, mark your calendars now.)
The Jewish High Holy Days
Rosh Hashana means "head of the year." It is a time when we Jews take time to look at our lives, see where we are falling short, make peace with people we have harmed, and set a new path for the coming year. I wish all the best to my fellow Jews, as you go through this process. It is a time when we take charge of our lives and direct what we can of our fate for the next year; it is also the time when we face the reality that we are not in control our fate.
Our fate is set on Rosh Hashana and sealed at the end of Yom Kippur. That last day is Tuesday night into Wednesday. It includes a 25-hour total fast (no food, no water, no body pleasure). It is the single most-observed day of the Jewish calendar. May you all be sealed for all the best the world can give you!
All this is going on while American enterprise moves on. It is disorienting to be deeply introspective in a social vacuum. This year, these things happened:
The Massachusetts Association of Realtors scheduled its state-wide broker summit on Rosh Hashana.
My City Councilor scheduled a zoning meeting on the eve of Yom Kippur.
In the past:
The City of Somerville has scheduled a city-wide primary on the day that leads into Yom Kippur.
The National Association of Exclusive Buyer's Agents held its semi-annual convention on the weekend of Rosh Hashana.
The Massachusetts Association of Buyer's Agents held a retreat on Cape Cod one day before Rosh Hashana.
Do your part to recognize others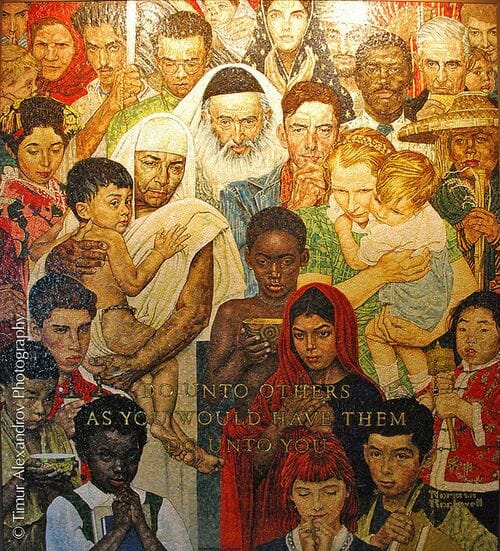 In order not to neglect the people you know, find a time to ask the person. When you ask somewhat open-ended questions, you have the chance to find out if someone is of a different religion, or not affiliated with any religion. America is overwhelmingly Christian, but you won't know someone's religion unless you ask.
Sample questions:
"I am celebrating my new year this week, what's your favorite holiday?" (This questions shares your religion before asking about theirs).

"Do you celebrate Christmas?" If not, "What holidays do you celebrate?" If so, "What are your family traditions?"  (This doesn't assume that everyone celebrates Christmas or celebrates the same way).
But isn't this just too PC?
There is no such thing as PC police, and being PC is not a movement. It is a request to be respectful to people you work with or live near, so that they may celebrate their holidays.
Everyone pays attention to Christian holidays when scheduling conventions. Even though Easter is on a different Sunday every year, secular events are rarely scheduled for that weekend. Just as people will check a calendar to avoid Easter weekend, people can check a calendar to identify the major holidays of the minority religions in this country.
Here are all the holidays for major religions that are not fixed dates for 2019-2020:
Buddhist
January 2, 2020. Buddha's Enlightenment Day — Also called Rohatsu or Bodhi Day. The day many Buddhist traditions celebrate the enlightenment of the Buddha.
April 8, 2020. Buddha's Birthday.
Christian
January 7, 2020*. Christmas (Eastern Churches)
February 26, 2020. Ash Wednesday — This day marks the beginning of Lent, a six week period of prayer and fasting in anticipation of Easter.
April 10, 2020. Good Friday — The day Jesus was crucified.
April 12, 2020. Easter Sunday (Western Churches) — The celebration of Jesus being raised from the dead.
April 19, 2020. Easter Sunday (Eastern Churches) — The celebration of Jesus being raised from the dead.
Hindu
October 27, 2019. Diwali — Festival of Lights. This holiday is typically celebrated by families sharing various traditional rituals in their homes.
March 10, 2020*. Holi — Festival of Spring or Festival of Colors. This day is typically celebrated by families in India, Nepal, and other parts of Asia by partaking in various regional traditions.
Jewish
September 19 and 20, 2020*. Rosh Hashanah — Jewish New Year. It is the beginning of a ten-day period of introspection and reflection.
September 28, 2020*. Yom Kippur — Day of Atonement. It is the holiest day of the Jewish calendar marked with fasting, worship, and repentance.
October 3-4, 2020*. and October 10-11, 2020* Sukkot — Festival of Booths. Commemorates the wandering in the desert of the Israelites as well as the fall harvest. While the festival of Sukkot lasts for 8 days, the first two and last two days are considered a day of rest.
April 9-10, 2020*. Passover — Festival of Passover. It commemorates the Exodus of Jews from slavery in Egypt. While the Passover lasts for eight days, the first two nights are the most significant and the first two days and last two days have religious services for observant people.
Muslim
April 23, 2020* and lasting one lunar month. Ramadan — The ninth month of the Islamic lunar year. Muslims observe fast from sunrise to sunset.
May 23, 2020**. Eid al-Fitr — Marks the end of Ramadan, the month of fasting, and the holiest month in Islamic tradition. It literally means "breaking the fast."
July 31, 2020*. Eid al-Adha — Festival of Sacrifice. Commemorates the willingness of Abraham to sacrifice his son Ishmael. God provided a sheep to sacrifice in Ishmael's place
August 29, 2020*. Ashura — Shi'a Muslims commemorate the martyrdom of Husayn ibn Ali, Muhammad's grandson. According to Sunni Muslims, Muhammad fasted and asked others to do so on this day as well.
*Dates with asterisk begin at sundown of the night before.
** The holiday ends with a feast on this evening.
There are people of other religions in America, so I apologize for those I neglected.