Whether you heard about me from reading Boston.com Real Estate Now, or you heard about me from a friend or colleague, you probably heard the same thing. I am known as an unrelenting consumer advocate and a fierce negotiator. I have the heart of a teacher and the brains of a bio-physicist. My professional focus has been house buyers in eastern Massachusetts since 1992.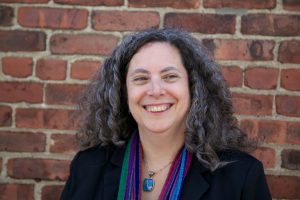 Writing: I wrote for Boston.com Real Estate Now for five years. I came to that position because I was a regular source of local journalists about real estate. They appreciated that I told the truth, told it clearly, and frequently, told it with good humor. In November of 2012, I left Boston.com because it was a distraction from what was more important to me: my direct work with house buyers and the creation of a book for people like my clients.  I am now writing on my own blog and I add to the blog for my company. You can find the best of both on our FaceBook page. Follow me here, or on FaceBook for news about the upcoming book.
Buyer Agency: When I began in real estate, in 1992, residential buyer agency was in its infancy. At that time, agents typically worked solely for the sellers. As a pioneer buyer's agent, I was among the people who invented this wheel called "buyer's agency." I have worked only for buyers since early in my career in offices where no one works on behalf of sellers. Exclusive buyer's agents are not financially attached to any house on the market. We do not divide our focus between getting the best house at the lowest price and also getting the highest price for a given house. I do this because it feels right, and I enjoy having a clear focus: to find the right house and get the best deal on it.
Buyer agency suits me because it is a model high on counseling and low on sales. That fit in well with my prior training and experience as a teacher and a counselor. My Master's degree in counseling and special needs gives me a background in "people skills" as well as specialized knowledge about deaf, blind, and deaf-blind people, and people who use wheelchairs. My bachelor's degree in English helped me hone my communication and writing skills and to organize my thoughts and plans. I share these skills with my clients and readers.