Affordable housing crisis: No end in sight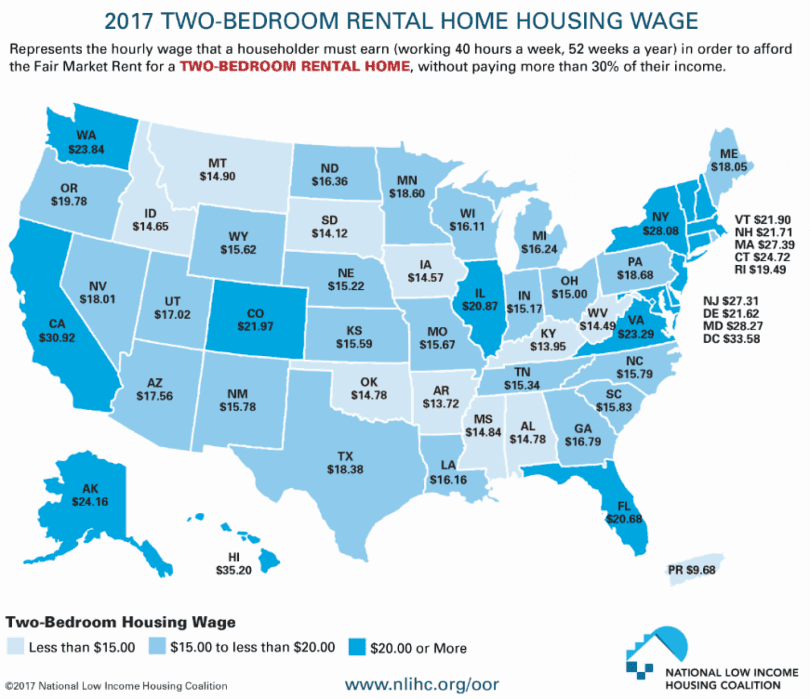 Let's talk about affordable housing–and the lack of it. Minimum wage workers cannot rent a two-bedroom apartment, using one-third of their income, in Massachusetts. They can't affordably rent a two-bedroom apartment anywhere in the US, spending one-third of their income.
The National Low Income Housing Coalition characterized the lack of affordable housing for rent as a national crisis for poor and middle class Americans of all ethnic groups, in cities as well as rural communities.
This is a national crisis made worse by stagnating wages and rising rental demand. 43.3 million households were renters in 2016, a 27 percent increase since 2006. Meanwhile, purchase prices are also rising. So what is a minimum wage earned supposed to do? Single people can bunk in together, couples can pay together, but single parents are just screwed.
Back to Massachusetts.
Here, minimum wage is $10 an hour. To live in Massachusetts, you need $31 an hour to be a single parent, in a household with two children. That's a living wage. In our metro-region (which covers a big area from Newton to Quincy), you need $32 an hour, working full time.
Remember that these are average prices, so they include the nose-bleed-expensive luxury places as well as the roach-motel-quality apartments. Affordable housing can be beautiful. It can also be uninhabitable.
Affordable housing and jobs that don't pay the rent
Living wage for one adult supporting two children is $31 an hour, about $62,000 a year. That is a lot of salary for healthcare workers, food service workers, social service workers, office workers, or teachers. Other jobs that don't pay the rent are in construction and repair, transportation, sales, manufacturing (production), building and grounds maintenance, protective services (private security). Look at the chart here.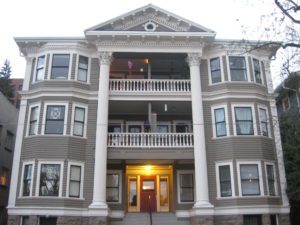 As the so-called "rental season" warms up in eastern Massachusetts, families will be competing with single and partnered students and professionals for rentals that fit their budget. It is getting harder and harder for people who are not in well-paying jobs to stay here, especially if they choose to have children.
It is not simply a matter of finding the right place; reasonably priced places are getting more rare. It is not simply a matter of moving farther away; that costs, in both commute time and transportation expense. It is often a matter of spending more than is prudent on rent, then scrimping on other things. According to Numbeo, Boston area residents pay about 46 percent of their income on housing.