How to answer Nazis with love, 2017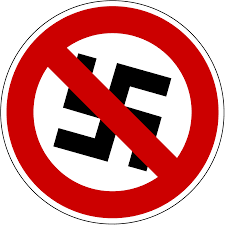 The confrontation between Nazi Richard Spencer and Love Lives Here heated up in the middle of December, when The Daily Stormer published personal email addresses and phone numbers of Love Lives Here leaders and  Jewish people in the Whitefish Montana area. Daily Stormer readers were encouraged to "Troll Storm" these people.
Local Love Lives Here organizers responded. They set their agenda and got the word got out. A few people were giving direction to supportive people throughout the country. They wanted love. They wanted peace. They did not want hate speech repeated and given public attention.
A troll storm, sent to personal phones and personal emails is outrageous, yes. What to do? Safety first. The Troll storm was watched and the haters mostly came from East Coast internet sites, say the local police.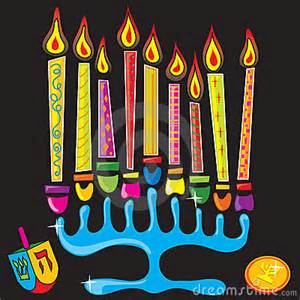 Then, answer hate with love and support. Before this blew up into a national issue, local activists took control of the message. They gathered local public support. They used the internet to gather national support. They used national and local support to encourage local governments to stand up.
There are only about 1000 Jews in all of Montana. Yet, locals were asked to support by putting Menorahs — Jewish Chanukah candle holders — in their windows. (Pictures would do.) People from all over America dedicated their 6th night of Chanukah candles to Whitefish and published pictures onto Facebook and Twitter.
Local activists take the lead
Whitefish is a resort area. They want to be known as a beautiful place, not a place where Nazi hate is the norm. Local officials got on board. Outsiders helped with letters and calls. Statewide, public opinion was on the side of love. Local governmental bodies threw their support behind love.
"We stand firmly together to send a clear message that ignorance, hatred and threats of violence are unacceptable and have no place in the town of Whitefish, or in any other community in Montana or across this nation," Montana's elected officials wrote. "We say to those few who seek to publicize anti-Semitic views that they shall find no safe haven here."

The delegation said in its letter, "Rest assured, any demonstration or threat of intimidation against any Montanan's religious liberty will not be tolerated."

Steve Bullock, U.S. Sens. Steve Daines and Jon Tester, U.S. Rep. Ryan Zinke and state Attorney General Tim Fox)
Then the Nazi's announced a march.  An armed march.  This brought another wave of unwanted publicity to the situation. The Forward (A Jewish paper) reprinted some of the vitriol by the Nazis. This brings attention to the hate, which is not what the Whitefish people want. As expected, the Jewish internet world is full of buzz about counter-demonstration. But, that is not what the folks in Montana want. They don't want confrontation. They want love.
Their response: party! Show solidarity.  They had a rally this weekend and will have more during Martin Luther King weekend,  when the Nazi's have scheduled their march.
Want to help?
Most important: Follow the leadership of the people on the ground there. They know what they need.
The organizers had to drop everything to react to this situation. Support them financially.
Follow Love Lives Here Flathead Valley updates on the situation there.
About Bystander Intervention classes. Want to know about future classes? Join the mailing list.