Cambridge-Somerville is hot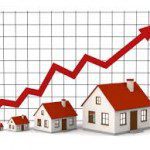 As a home owner around here, you should be happy. Our area is hot. All 30 of the top neighborhoods were here, near Boston, or in and around San Francisco, Portland, OR, or Seattle.
As a buyer's agents, we are on the other side of the table from sellers. Owners have the upper hand. Because of this, worked hard in 2015.  We continue to advise buyers to hold onto their rights and wait for a purchase opportunity that doesn't require a $25,000 (or more) risk.
In 2016, we expect to be facing similar hurdles with our clients.
Cambridge/Somerville neighborhoods in the top 10:
No. 1 was Inman Square in Cambridge, with a median sale price of $660,000, 68.2 percent of homes selling over asking and a staggering 96 percent of Redfin offers facing bidding wars.
Somerville's Spring Hill was No. 6 ($619,000; 61.3 percent; 88 percent)
Cambridgeport was No. 10 ($712,000; 69.6 percent; 95 percent)