Change in 2020: Realtors® and Race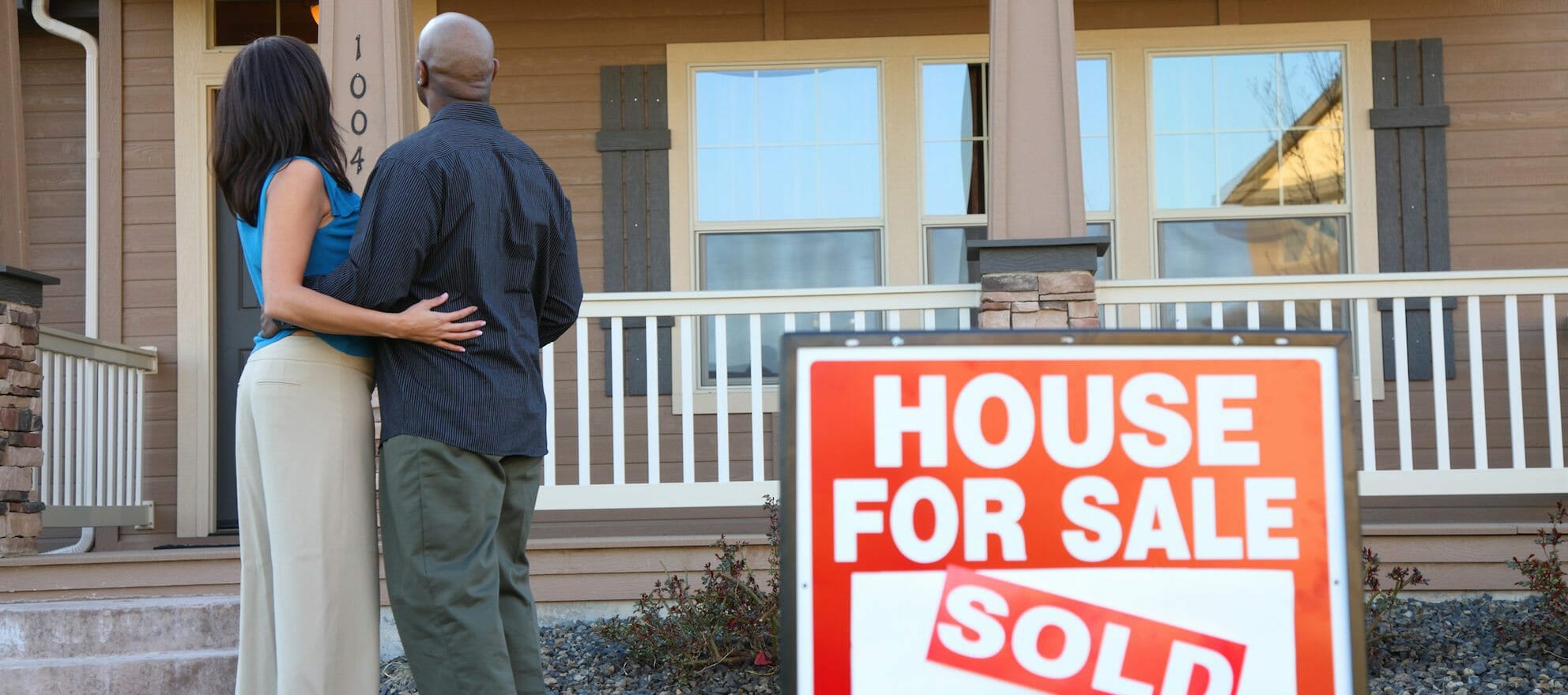 2020 showed change from a place I had given up on: The National Association of Realtors® (NAR). They describe themselves this way: "The National Association of REALTORS®, "The Voice for Real Estate," is America's largest trade association, representing over 1.2 million members, including NAR's institutes, societies and councils, involved in all aspects of the residential and commercial real estate industries."
As an exclusive buyer's agent, I have frequently been on the outs with the guild that I need to belong to, in order to do my day job. This year, I was shockingly pleased.
This year, NAR pivoted quickly to support members when Covid-19 shut down most real estate businesses in March. They also responded progressively in regard to the summer's call to action on racial discrimination.
This is what NAR did, in 2020, regarding racial justice:
They owned that Realtor® ethics demand that we represent a diverse community of people, and that we must not participate in discrimination, neither at work or in personal publications (such as social media). To their credit, the focus on fair housing began in January 2020 and caught fire this summer.
They owned that Realtors® enabled housing discrimination, particularly practices that harmed racial minorities.
Realtors® Take Stand on Hate Speech
Is someone who participates in discriminatory speech (or hate speech) in their social settings trustworthy to practice Fair Housing Laws? The National Association of Realtors® says, "No."
There's a new standard of practice being added to the Fair Housing Section of the Realtor Code of Ethics. It prohibits discriminatory or hate speech by Realtors®. How is this different? Weren't Realtors® always prohibited from using discriminatory speech? Nope.
Prior to this moment, The National Association of Realtors® (NAR) prohibited discriminatory behavior in professional contexts. Realtors® followed the law, but in their social settings, they did not have to respect civil rights. And many didn't and don't.
New Standard of Practice 10-5: A new Standard of Practice under Article 10 was adopted. [Article 10 is Fair Housing.] This new Standard of Practice is effective immediately. Standard of Practice 10-5 REALTORS® must not use harassing speech, hate speech, epithets, or slurs based on race, color, religion, sex, handicap, familial status, national origin, sexual orientation, or gender identity. Rationale: This proposed Standard of Practice directly flows from the requirement to not deny equal professional services or be parties to a plan to discriminate. Specifically, bias against protected classes revealed through the public posting of hate speech could result in REALTORS® not taking clients from certain protected classes or not treating them equally, which would lead to violations of the Fair Housing Act due to overt discrimination or disparate impact. [bolding by me]
Here is a video link made for Realtors® about why this change was important. Of course, this committee is getting some pushback, but the rule is in place and brokers are getting the message to take it seriously.
The cultural change is afoot; white supremacy has no place in real estate. Some Realtor® members who participated in the attack on the Capitol on January 6, 2021 have been fired. The agents were from Chicago and Frisco, TX. This is a strong statement that brokerages recognize that it is not business as usual.
However, justice is uneven. I am aware that there is an agent in Lexington, MA who was at the Capitol event who has faced no consequences. Maybe it is because she had the brains to take down her Facebook posts when the insurrection got real to her. Maybe her boss doesn't want to lose a top producer. Either way, it is disappointing.
On a State Level. What did Massachusetts Association of Realtors® do?
The Massachusetts Association of Realtors® (MAR) set up a mini-site to address Fair Housing this year. They partnered with Suffolk University Law School. Good choice! Suffolk University Law School runs the Housing Discrimination Testing Program (HDTP). Its goal is to eliminate housing discrimination in the Boston metro area through testing, enforcement, education, and research. Whereas, MAR describes itself as "the state's leading proponent of private property rights and real estate advocacy." You can see why they needed some advice. You can also see why I find myself aligned with Suffolk Law HDTP and not so well aligned with NAR.
The following is what I wrote for my business blog last fall. It talks more about why the cultural change was necessary in real estate. 
Social segregation
In the office:
When I wrote about housing discrimination some months ago, I got a call from a fellow Realtor®, who is a Black man in the Boston area. His professional experience has been that he only gets referrals for Black buyers or sellers from his white Realtor-associates and allied professionals — like lawyers or inspectors. His personal experience is that he has never become part of the community because of his color. Instead, he is the token who works with Black people who come into the office. He didn't tell me of any overt hate speech, just a sense of distance that wasn't typical of his office.
Real estate is a good-will business. My staff and I get things done because other Realtors® like and respect us. We get referrals because they like and respect us. We give referrals to people we like and respect. If our social sphere is segregated (and many in America are), does that hurt Black people who are trying to make a living in real estate? Probably. Is this subtle and hard to pin down? Definitely.
How is the professional life of a Realtor® affected by their office mate who shares racist (or sexist) memes on social media? Does that create a hostile environment? Does that strengthen the barrier to being part of the community? Definitely.
With the public:
Realtors® — when they are doing their job well — support communities in the course of their work. Realtors® who think that pleasant communities must be all-white communities are not in alignment with Fair Housing Laws; that bias is bound to come out in how they advise their clients. It is not a neutral real estate opinion that white neighborhoods are more financially stable and therefore a better investment; that is a racist opinion, based on the racist history of real estate.
Although agents follow the lawful instruction of their clients, agents have influence. If an agent disrespects Black people, personally, can that agent turn that attitude off when presenting an offer to a seller? Or when helping a buyer decide on a neighborhood? The National Association of Realtors® says, "no." And I agree with them.
The National Association of Realtors® issued a statement. The leadership admits that members contributed to wrongdoing, in terms of fair housing. Real change is possible as long as the membership follows the new lead, which acknowledges that discrimination has been part of the NAR's efforts to support property values over people.
"We can't go back to fix the mistakes of the past, but we can look this problem squarely in the eye," [NAR President] Oppler added during The Hill discussion. "Change starts with us. We must remember this history if we hope to repair America's racially divided communities."
Progress on the rights of disabled people, not so much

On discouraging note, the National Association of Realtors® fought efforts to require that real estate sites be accessible. A group called  Access4All, Inc notified Massachusetts and Florida Realtor® associations that having property information sites that were not accessible violated Fair Housing Laws, since blind and other disabled people do not have access to MLS and other property information sites.
This notice  has a silver lining for our company. We already had some accessible features on our site, such Alt Text and an accessible mortgage calculator. But the call to action led me to put a quality system on my business site. It enables the site to be used more easily by vision impaired people, mobility impaired people, as well as people with ADHD and other learning disabilities. Look for the blue circle with the person icon.