Pride Month: Finding Joy and Standing Up For It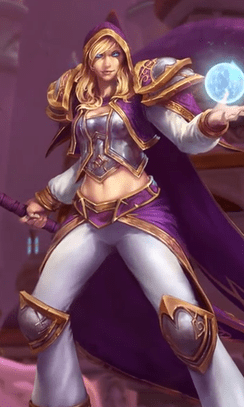 Parenting is a complicated business. But ultimately, loving someone comes down to recognizing the person as who they are, where they are. Many parents do this very well; others hold their aspirations for their children over their children's aspirations for themselves.
Some feel-good stories and what makes them feel good
Show business parents are no exception. Jamie Lee Curtis wins the top parent award this year. Her children are lucky to have her, and she is lucky to have them. Jamie Lee has two daughters. Both were married in the family back yard. Both were fully supported, with joy.
This Pride month, I have been exchanging story links with a friend. This is my favorite one, so far. What I like about Jamie Lee and the wedding of her daughter Ruby to her longtime partner, Kynthia, is that the wedding was fully a celebration of the couple. It was done their way. Their mother went with it and had fun.
In Hollywood, having a child who does a cosplay wedding could be fodder for the tabloids. Jamie stayed ahead of that nonsense, by publicly discussing how much she was looking forward to dressing up as Jaina Proudmoore to officiate. She was ahead of critics who might expect a glitzy Hollywood thing, by stating how pleased she was to have a not-Hollywood event.
Both my children will have been married in my backyard, which brings me to tears. It's so much more meaningful. Just forgetting all of show-off business — being a parent, having both of your children married in your backyard.
Ruby Guest, the daughter of Jamie Lee Curtis and Christopher Guest, came out and transitioned with the support of her parents. Her partner — now her spouse – also supported her through the process. It is a very happy story for a transgender woman. Happy indeed.
Generally, I applaud the resilience of all humans. The past few years have been hard on everyone. Politics are divisive, Covid-19 has caused fear, isolation, financial, and social stress. Youth, in general, have had it hard. Part of that was so wonderful about the wedding of Ruby and Kynthia is that it was joy in the middle of it all. We need those feel-good stories.
The Trevor Project works to support the mental health of LGBTQ youth. Among the questions they ask on their annual survey is "What brings you joy?" Among the answers:
Having supportive people around. A supportive partner, having supportive friends, affirming family…
Connection with others in the LGBTQ community (online, in chat groups…)
Being seen, representation in the media, seeing rainbow flags…
Celebrities coming out with pride.
And the things that make many young folk happy:
Video games, music, theater, anime, working out, having a pet…
Being supportive leads to feel-good stories
In stark contrast to a joyful wedding is the pressure on LGBTQ youth, their family, friends and allies. The Trevor Project published mental health data about LGBTQ youth.
"I think one thing that that the rest of us can do, is speak out against what's happening at a national level, for allies to take a very loud, very vocal role," [Dr. Amy] Green said. "To say that this is wrong, because we need something to counter those messages that are harmful, that are happening."
Not only do parents need to be allies for their own children, every one of us can stand up for LGBTQ youth. That will create more feel-good stories.
---
Footnote:
Jaina Proudmoore is a fictional character who appears in the Warcraft series of video games by Blizzard Entertainment. Within the games, she is the most powerful sorceress alive. She is currently Lord Admiral, ruler of the Kul Tiras kingdom. I had to look it up! [source]