Flipping the Calendar Year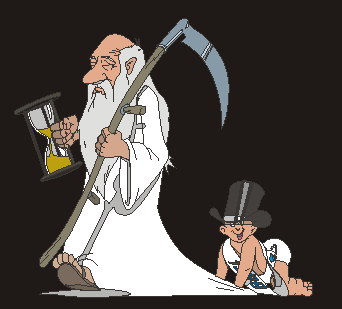 There is a joke among Jewish people about this time of the year:
"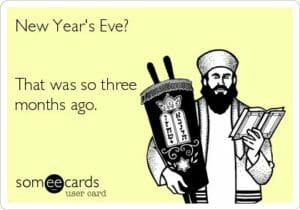 New Year's, that's so three months ago!"
The Jewish New Year carries with it an expectation of personal reflection and personal change. But there is no expectation that the world will change. The world just is.
We hope things will be pleasant for us, but there is not a sense of a brand new year, bursting with new hope and great changes.
This year, 2021, I sense an energy that feels like false expectation. The world is not going to change, overnight, now that 2020 is over and 2021 began. 2021 may see the end of things unpleasant, but the aftermath of 2020 will last for years to come.
Politics:
2021 will see a new President in the White House. That President is working with a very conservative Supreme Court and a Congress that has honed its skill at obstructing the process of legislation.
Public Health:
There are vaccines, and they are starting to be distributed. We are in the middle of a pandemic that has spread deeply into our society. As of this writing, over 350,000 American people are dead and more than 2000 of them died yesterday.
Economics:
Many people are doing just fine, economically. They are mostly in the top 25% of the national average. People in the lower half of the economy are, literally, starving and facing homelessness.
If you live near me, in affluent eastern Massachusetts, you may not see those people, unless you look for them. But you can't help but notice how many closed businesses you see around your town. Those are lost jobs. Those are lost livelihoods. Unemployment rates are very high.
Black lives matter:
National attention turned to Black Lives Matter this spring. Black lives continue not to matter, enough. 1420 black people were shot by police in 2020.  Unemployment disproportionately affected Black and Latinx workers in 2020.
Happy new year. Now, keep working for what matters to you. The dumpster fire that was 2020 is over, but it smolders on. Your bucket is needed to put it out for good.