Hiring Integrity, Then Enjoying the Party!
On Groundhog's Day or thereabout, my company, 4 Buyers Real Estate,  throws a party to celebrate with our clients. Most of our new clients are people who know our past clients. That is a sign that my staff is doing it right. Since we like our previous clients, we are grateful for the opportunity to have a job that lets us work with more people like them.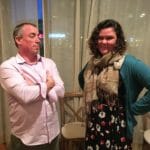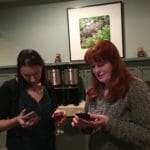 One of the joys in my life is that I have been good at finding and hiring people with high integrity, and then helping them make a living.
My staff have one another's back, they work cooperatively, and I can trust them to do the right thing for our clients.
Community and Its Joys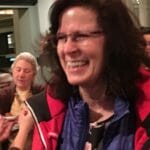 Because our clients run in overlapping social circles, invariably, there are chance meetings at these parties. It's really fun! This year, the best one was a reunion, after a 15-year gap, of a mother and a babysitter. (The child who was watched is now a mother.)
Sometimes people ask me why I went into real estate. This is why: people. I came from an education and counseling background. I wanted to work with people in a way that enhanced their lives. Finding good people to work with, and work for, has made this work for me.
Why Groundhog's Day?
The most-asked question of clients at their first Groundhog's Day party is "Why groundhog's day?"
The end of December holiday season is full of ways to disrespect people. We do not know the religion of all of our clients; some talk about it, some don't. Therefore, we cannot wish them Merry Christmas or Happy Chanukah unless we know that they are Christian or Jewish. If someone is Christian, "Season's Greetings" is bland and can be insulting. If someone is an angry ex-Catholic, "Merry Christmas" may bring pain. Also, if we want it to be special, that's not the time to send a card.
Groundhog's Day occurs in the middle of the winter. People want an excuse to get out of the house, so I get appreciated for creating the excuse to celebrate. Groundhog's Day has evolved from a pagan seasonal holiday, to a Christian celebration, to a silly secular holiday. Most people are aware of it as a lighthearted, secular celebration in Punxsutawney, Pennsylvania.
We also have pagan clients who celebrate Imbolc in a more serious way. Some of them have noted that it's nice to get a card on their holiday!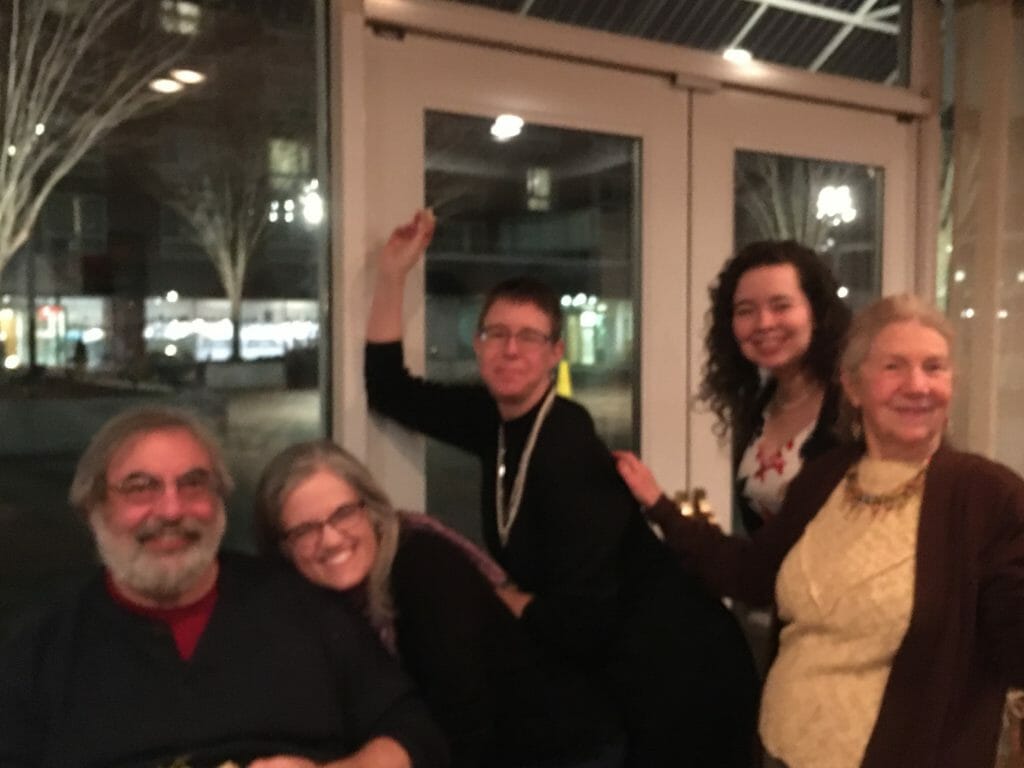 About the Day Job:
Agents do transactions all the time, but buyers buy a home a few times in their life. When we keep that in mind, we can help people through the process in a partnership. Our part is to provide the experience with the process while respecting the needs and desires of the house hunter.
We are exclusive buyer's agents. That means that we are always on the buyer's side and do not help sellers get the highest price and best terms for their house. We think agents who work part of the time with buyers and part of the time with sellers are not as focused on buyer's needs. We put our all into what buyers need, and our buyers send their friends.
About what we do for house hunters:
With on-line shopping, getting information about houses for sale is available, easy, and sometimes overwhelming. We help house hunter sort through the duds and develop a search that includes good possibilities with the fewest unsuitable places.
In the current market, we are doing our best to find properties that are listed and not listed, so house hunters have the most possible choice. The market over the past few years has had an inventory shortage, which disadvantages buyers in terms of supply and demand. We are used to it and can show house hunters the ropes.
It is once a house hunter finds a house that they may want to buy that they will see why a house hunter really need a buyer's agent.
We help house hunters decide whether the home is a good option to try to buy. (What did the house hunter overlook? What charmed the house hunter and did that distract them from a problem?)
We do a market analysis of the house before the prospective buyer makes an offer. That way, they know if that asking price is in line with what the market is bearing.
We help house hunter decide how to negotiate for the best price on it.
We put together a professional-looking offer packet that shows house hunter off the best light.
We have an extensive bag of tricks for coping with bidding wars, if house hunters are unfortunate enough to find themselves in competition for a house. We'll tell house hunter when we think they should accept a price and when we think house hunter can do better; but the choice is always the house hunter's.
When the party is over, what's the takeaway?
The key to my success is hiring high integrity people. I can supervise them to focus on their technique, because I can trust their intentions with their house hunters.
I run a company that respects work-life balance. This keep my staff able to be their best selves at work, and at home.
Work life is good for me. I am grateful. Happy Groundhog's Day!