Ninety Nine Signs that You Shouldn't Rent to That Tenant
Some happy homeowners are landlords. Some are "accidental landlords" who found it economically a good idea to keep their first property as a rental. Some set out to be a landlord from the start. The key to success as a landlord is knowing how to spot bad tenants. If you are a landlord around the Boston area, you have seen some of the 99 Signs that you Shouldn't Rent to That Tenant.
As a landlord, I have seen my share of the ninety-nine signs. Some have led me to choose someone else.
They fall into five general categories: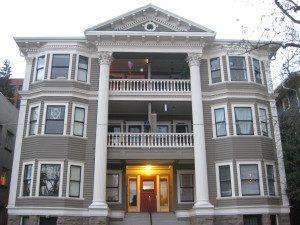 People who want to smoke, even though it is a smoke-free building. They may be smoking de-criminalized substances as well as tobacco.
People who are cheap or think they are great negotiators (and aren't).
People who think they can hide their shady rental history or their erratic work history.
People who hate other people and should be living alone–in the woods–far, far from nice people.
People who think that the apartment that is beneath them, but will "slum it" to live there.
The student exodus begins in May. Then the tenant reshuffling begins. Are you ready?
Thank you to PMGuardian.com for sharing their post. They make fun of all parts of the real estate world. I enjoyed this take on tenant wanna-be's. They also pick on my kind!