The Long Road to Affordable Housing
What's the opposite of "affordable housing"? I have heard "manhattanization" used, in real estate settings. It means, roughly, "housing cost inflation beyond the means of the upper middle class." As in, "San Francisco is becoming 'manhattanized.'"   Webster's Dictionary defines it as "congestion of an urban area by tall buildings;" that's a different problem.
There is a point of no return: a point when only very rich people own, or even rent. When that happens, workers can no longer live there. When workers can no longer live in town, then hospitals, schools, food services, police and fire departments can't hire local staff. This is a problem for everyone. The working people are pushed out of their housing. The people who use or run essential businesses in town cannot find local staff.
"We are in a complete crisis," [MA Rep Julian] Cyr said. "What we do now in the next several years will determine whether these are sustainable communities or whether or not these are just going to be playgrounds for the uber rich with an underclass of a workforce. That's deeply problematic."
We've been headed towards that point of no return for decades in Massachusetts. Here's a quick trip down memory lane.
The end of rent control
Until 1997, there was rent control in three cities in Massachusetts (Cambridge, Brookline, and Boston). By ballot initiative in 1994, rent control was abolished by voters throughout the state.  In 1994, I lived in Somerville, as a renter. My two-bedroom apartment rented for $650. The same apartment rented for $1100 in 1998.
Rent control ended in Cambridge, Boston, and Brookline. Rent inflation immediately affected nearby towns. Sales prices jumped, as well.
Advocating for a return of rent control was politically impossible in the late 1990's. But something had to be done when rents (and sale prices) started to spike up. Not nearly enough was done. That $1100 apartment in Somerville now rents for $2,100.
There were legitimate problems with rent control. The biggest one was that rent controlled apartments went to people who knew about them, not to people who needed stabilized rent. There needs to be a more formal way to fill rent controlled properties with people who need them.
In 1998, in response to the end of rent control, Cambridge attempted to establish a transfer fee. That would be a charge to a property seller which would go into an affordable housing trust fund.
"The Cambridge transfer tax, according to [State Rep. Alvin E.] Thompson's office, would ask for a fee of one percent on sales in excess of $300,000. This fee would be paid to the City of Cambridge and allocated to the Cambridge Affordable Housing Trust Fund. Thompson says this bill is necessary to make certain that people of diverse economic backgrounds can live in the city." [source]
Just to put this in context, here's what 1997 prices looked like:
Single family houses: Median Price: $386,000; Average Price: $515,708
           Condos: Median Price: $188,500; Average Price: $236,300
Multifamily houses: Median Price: $310,000; Average Price: $324,653
That $300,000 price that Representative Thompson suggested  was aimed at the upper half of the market. There were exemptions that would keep it from being a burden on people who really couldn't afford it. However, that proposed transfer fee was shot down.
Twenty-something years later
Boston has looked to add a municipal transfer fee that could fund an affordable housing trust fund. The city can choose it, but the process requires that the state legislature pass a home rule petition. That home rule petition is in the works for Boston. Somerville and Cambridge also have home rule petitions bumping along in the process, hoping for approval.
It is not just Massachusett's urban east that is in housing crisis. It is not just the urban east legislators who are acting. State Senator Julian Cyr of the Cape and Islands has a bill on the table, too.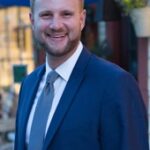 "Nantucket's proposed legislation, H4201, would establish a .5 percent transfer fee on all real estate transactions above $2 million to fund affordable housing projects on the island. The fee would be paid by the seller. The bill is one of a handful from Massachusetts cities and towns that are seeking legislative approval for a transfer tax to fund housing projects, including several that would apply statewide and allow municipalities to opt-in and establish a transfer tax of up to 2 percent." [source]
As it stands now, each town or city can pass a transfer fee ordinance. However, they then have to get an approval from the State legislature for their home rule petition. This takes years. Meanwhile, properties are getting more expensive by the day.
The alternative is the creation of a state law that allows municipalities to develop their own transfer fee ordinance, within the parameters of the state law. This is in the works, too. H.1377 and S.868 would give all cities and towns the option to impose a transfer fee between 0.5% and 2%. There are details about minimum price point and such. As well, towns will be able to modify their transfer fee programs, and their exclusions, within the limits of the state law.
This attempt to use a transfer fee to create affordable housing will play out on Beacon Hill this spring and summer, 2022.