Obituaries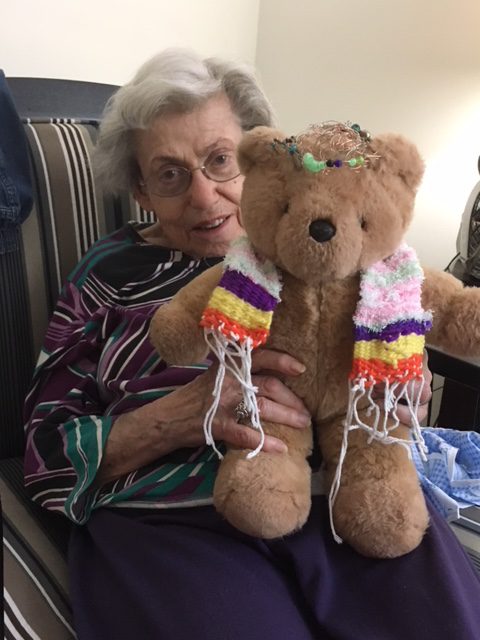 On the eve of Yom Kippur, I considered what I wanted to tell my Facebook "friends" in regard to wishes for the new year. Among the things I came up with was "May your love be strong and returned."
That line caught the attention of a spiritual leader, one who has been teaching me for 20-something years by her word and example. Her attention brought me back to that line. Today, I illuminate that sentence a bit more.
May your love be strong and returned
What brought me to write that sentence?
This September, I attended the funerals of two people who gave love (and service) with no expectation of a 1:1 return. I hope their love was returned in ways that they perceived.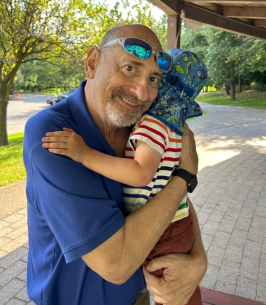 Arnie Fertig died shortly after a diagnosis of pancreatic cancer. He worked with my spouse, Dennis Fischman, for 30ish years at Temple Beth Shalom in Melrose. Arnie worked as a career counselor as his "day job" after he left a non-profit where Dennis met him.
The two vivid memories I have of Arnie are these: One night Arnie was deeply impatient with a computer problem. I watched as he unwound himself out of his irritation and came back to the social moment. I felt his frustration; I know what it is like to get stuck in the fury of tech problems.
On that night, he taught me by example. In the other experience, I asked Arnie for some career advice. This was his day job, but he helped me sort out my next career move; he did it gratis. He did it "Just because… If you need more extensive help, come back and we'll talk about money."
What he did, he did without expecting the effort (or love) to be returned.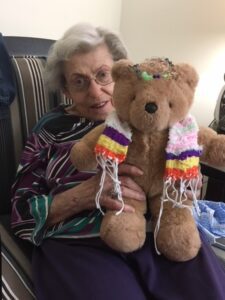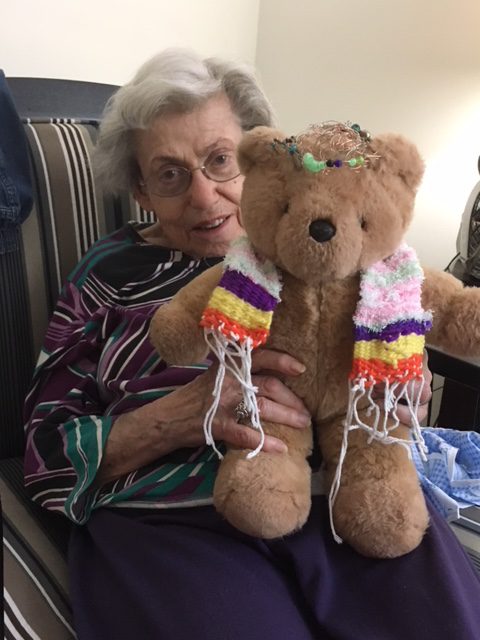 I am not ready to write about Faye Fischman. She is the closest thing to a mother I have ever had.
Sue Herz from Temple Beth Shalom in Melrose, MA wrote this after talking to Dennis:
Dear Temple Family,
We are sorry to report that Faye (Florence Margaret Chosky) Fischman, cherished mother of our Dennis Fischman, left us yesterday.  She was 89 years old, living in Maryland, and surrounded by loving family.
Born in Pittsburgh as the child of Yiddish-speaking Eastern European immigrants, Faye met and married Melvin Fischman at age 20, raised her 5 (!) children in the same area, and carried a deep sense of Jewish identity and morality throughout her life.
Initially, while raising her family, Faye worked as bookkeeper for her husband's business.  When her children were grown and she was in her 50s, she worked first as secretary to a rabbi, and later as a receptionist, welcoming people to Jewish Family and Community Services.  All the while her volunteer work continued.  For example, she served as librarian at her synagogue, volunteer with the advocacy organization Na'Amat, librarian at her senior living facility, and, until recently, she served as President of her building's Governing Board.
Faye Fischman lived her Jewish values.  If you had to name one, it might be chesed (loving kindness).
With loving kindness she nurtured a 50-year loving, impassioned partnership with her husband, Mel Fischman.  With loving kindness she raised her family in Squirrel Hill, Pittsburgh.  With loving kindness Faye Fischman showed appreciation of the dignity and infinite worth of every human being, expressly including, for example, members of the LGBTQ community.  With loving kindness Faye became caretaker for her brother during his years living with Huntington's Disease, later for her husband when his health declined.
No matter what she was doing, Faye Fischman served as role model, teacher, and support system for her 5 kids, her 4 grandkids, effectively for her countless B'nai Mitzvah grandkids, and for many others.  She kept music, learning, and Jewish values and traditions at life's core.  It's no coincidence that one daughter and one son became cantors, and that her son Dennis became a B'nai Mitzvah Tutor here at TBS (since 1996).
For Faye, learning never stopped. She became Bat Mitzvah at age 60 — although she called it a Simcha because her 13th year had been so long in the past. For a while she studied paleoanthropology.  She read novels, followed the news daily, attended Jewish Community Center classes and events.
Life was not easy for her.  Faye lost a mother as a child (she age 9), two children as a mother (they ages 54 and 59).  And all too early Faye lost a baby sister, a younger brother, a father, and a husband.  For Faye, the question was never "Why me?"  The question was "Why didn't I do more for them?"
Dennis can hear her saying, "Take care of you for me."  He will.  And we can all hope that the spirit of Faye Fischman now dwells in a place where she takes care of herself for all of us."