Rising market. Profit for down-sizers!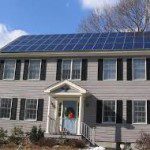 A declining market favors people who are trading up. But this is not a declining market. The higher the property value, the greater the decline — in real dollars — of the more expensive place. (This assumes both properties are falling at the same rate.) This is another example of why I stress to you all to look at dollars, not percentages.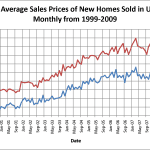 We're in a rising market. That favors people who are downsizing (right-sizing) because the higher the property value, the greater the increase — in real dollars — assuming both properties are rising at the same rate.
So, if you are down-sizing, the world is your oyster. Spring is your season. Get ready to get a good price on your place. If you are buying a smaller place here, consider requiring that the buyer allow your three months to find suitable housing.
How do you trade up without losing your shirt?
If you are buying your trade-up, family-sized place, it gets more complicated. Suppose you own a condo that was worth $400,000 in 2014, and want to buy a house that was worth $650,000 in 2014. Suppose, both markets jump equally by 5% this spring. Your condo will be worth $420,000 and your next house $682,500. The trade-up this year will cost you $262,500, instead of $250,000. The more expensive the next place is, the worse the disparity becomes.
If you get lucky, you can time the market somewhat. Ideally, you will do best by buying in the summer or winter. That's when you'll get the lowest possible prices. Then hold onto your smaller place until the next fall or spring market. Remember that typical sale prices are highest in the spring, slightly lower in summer, up again in the fall, and at their annual lowest in the winter.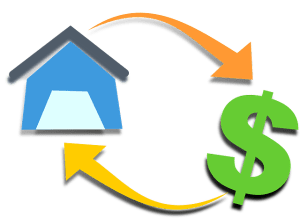 Things 4 Buyers Real Estate can do to help you:
We know listing agents. Some take good care of the seller's financial interests, and some we can take advantage of. We can point you in the right direction. We are like  operating room nurses observing doctors. We see these agents doing their thing; we know which are really paying attention and working hard. If you want to get a market price, we'll introduce you to someone who will tell you the truth.
If you plan to sell on your own, we may have a buyer who is ready to buy.
We can introduce you to lenders who can help you put together you mortgage for the new property.
We can help you plan your move. For our clients who will be selling, we can give you general advice on preparing to sell. But we cannot advise you on price, since we might bring a buyer to your property!