Roof leaks stopped. Now what?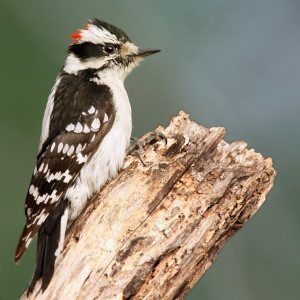 There are signs of impending spring all around: The woodpecker is back near Lexington Park, Somerville; mud sited all over town; temperatures over 20 degrees all the time; the icicles have melted off the rooftops, the wet spots on your ceilings have turned yellow or brown…
The wet spots on your ceilings have turned yellow or brown. Now what?
Attorney Vetstein — who is my go-to guy about all things legal — went to a contractor for what-to-do-now information on repair after the roof leaks are gone.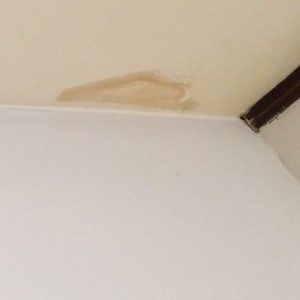 Here's the whole entry. The takeaways:
If the ceiling has yellow or brown marks and they are dry and stay dry, repaint. Use a stain blocker then a topcoat to match the rest of the ceiling.
If areas are still wet. Give them some time. If they remain wet, you have an ongoing leak. Hire someone to find it.
If the walls were wet, you are at risk of a mold problem between the exterior and interior walls. Look for peeling paint or stains on a wall, or a pool of water on the floor. If these conditions existed, hire someone to mold hunt for you.
Don't paint over a surface that is still wet.
Don't paint over visible mold or mildew. You can treat surface mold with a light coat of bleach. Kill all the mold before repainting.
Thank you Longeran Construction for these tips.
After you are done with this, prepare for the next problem waiting to happen:
Spend some outside time (in the daylight at 6:00 PM!) checking your downspouts and gutters. Ice can disconnect the downspouts near the top. Snow can damage the bottom of the spout that points the water away from the foundation.
If you've needed a sump pump in the past, this spring it is likely to get another workout. Test it by pouring water into the well and watch it pump that water out.