The New Englander's Guide to Owning and Caring for Patio Furniture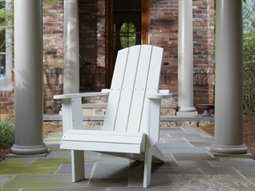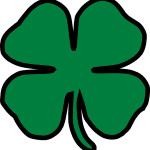 Q: What's Irish and stays out all night?
A: Patty O'Furniture
The longer days remind us that spring is here. What will be furnishing your outdoor space this summer? I asked Aaron at Patio Living to tell us how to choose and care for our outdoor furniture in New England.

Aaron tells us:
With a limited run of warm weather in the North East, and with spring just around the corner, it is a great time to start thinking about how you can better utilize your outdoor space this year. Here are a few tips and tricks specifically for New Englanders on how to choose outdoor furniture and make it last.
How to Find the Right Patio Furniture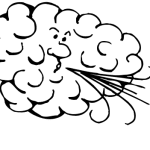 In New England, it is no secret that we endure all of the seasons. The people are resilient here, and your patio furniture should be too! Your outdoor furniture must be able to withstand the warm summer sun as well as the cold winter snow, so it is important to choose the right material.
Wicker: More commonly made from synthetic resin materials, wicker furniture is durable and weather resistant. The woven material requires a bit more scrubbing to keep clean, but the resin material can be easily hosed off and resistant to rain and snow.
Wood: One of the more beautiful materials, wood furniture is extremely durable. Wood is heavier than other materials so it can be more difficult to move, but it is also extremely sturdy and will last a long time when properly cared for. Because it is a natural material, over time wood can be subject to rot and mold issues, and it requires yearly care with sealants or conditioning oils to prevent break down.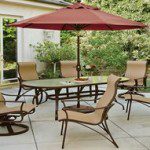 Plastic: Plastic furniture is a great option for a casual outdoor patio as it is easy to clean, can be left out in the elements, and can be easily moved around or stored in the winter. Recycled plastic furniture, such as that made from high density polyethylene (HDPE), can provide a more durable and environmentally friendly option and is made to provide the look and feel of real wood without the required maintenance.
Metal: Metal furniture such as aluminum and wrought iron can be the most beautiful, durable options, but also require a bit of maintenance. Since metal is susceptible to rust and corrosion, metals like wrought iron require extra care and maintenance to keep them lasting long and looking new. Additionally, be sure to keep storage in mind, as manufacturers often recommend storing metal furniture indoors or keeping it covered during the winter.
How to Keep It Clean and Make it Last
Keeping your patio furniture clean doesn't have to be difficult, but different materials may require different cleaning methods. Most furniture can initially be cleaned with warm water and a mild detergent, and hosed down to rinse it clean. Be sure to read the manufacturers suggestions, but here are a few tips to consider.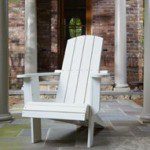 Wicker and Wood
Natural wicker and wood furniture requires a bit more scrubbing to get into the crevices and is better cleaned with an oil-based soap. Be sure to rinse with a hose afterwards to really remove any dirt that is scrubbed loose. For painted wicker, use a soft bristled brush to prevent from chipping away the paint.
Teak and other wood furniture can be treated with sealer to protect the wood from rot. Stay away from conditioning oil on teak furniture, as this actually degrades the natural oils in the wood and can weaken it and make it more susceptible to mildew.
Metals
Aluminum can be scratched by some brushes, so use a cloth or soft bristled brush for cleaning. Keep an eye out for corrosion, and if any rust has accumulated, "sand" down the rust to bare metal using steel wool or sand paper to prevent additional wear.
Cushions
To keep cushions clean, vacuum regularly and spot clean with warm water and a mild detergent. Some material may be treated with water repellant that cleaning can remove, so read the manufacturers care instructions before cleaning. If cushion covers are removable, and if the manufacturer label allows, you can use a washing machine to clean them, but do not use a dryer as this can shrink your cushions. Cushions should be stored in a dry place when not in use to prevent mold and mildew from growing.
Your outdoor space can be a reflection of your own style, and the furniture you choose should be no different. The ultimate guideline is to make your outdoor space a place you can enjoy while the warm weather lasts. For more information on which patio set is right for you, visit patioliving.com.