The Value of Vacation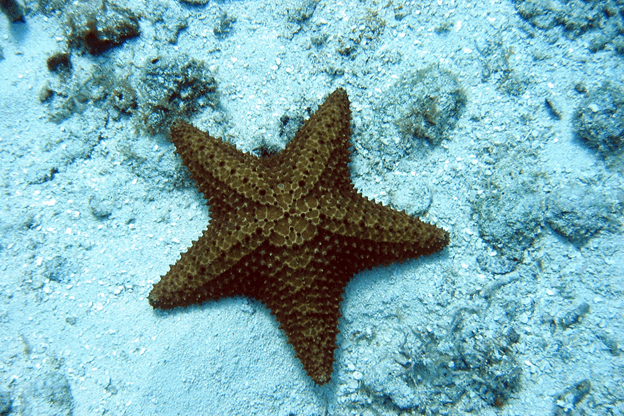 Hotel with an attitude:
It wasn't a vacation. When my husband and I went out of state to the funeral of his brother, we stayed in a hotel that was designed for people going to the health spa next door. The room had a balance ball, yoga mat, a foam roller, and some tension bands. It also had inspiring statements in the rooms and halls. It was clean and airy and rather delightful, except for those coach-like assertions on the walls.
The problems:
Being awesome and being productive were not our goals for this trip. It was like trying to sleep with a Pilates instructor yelling in our ears.
The attitude seemed to say, "I am taking care of myself so I can go back to work and crush it!" That does not ring as healthy to me. I take care of myself for my life. I work for my living. If the only reason I go to a spa is to be a better worker… eww.
There's no summer vacation for me this year. There will be one more trip to clean out my brother-in-law's apartment. I hope the hotel will be as nice as the last one, but not as high energy.
Since it is summer, I looked back on my blog entries to see what I wrote about other summers. I found this on my business blog, from a time when I wasn't as good at separating my work and my life. This was 2015. A lot has happened since then.
Being a fussy hotel guest made me a better buyer's agent
I look forward to two nights and three days on the Cape –mid-week – every July. I get time off in the winter, so these summer days off are rare and special. This year, I had a lousy time. When I deconstruct what bothered me most, it made me a better buyer's agent.
I meet family on the Cape who are there all week. They usually pick the place. This year, they were at a place that was priced like a Bed and Breakfast, but was just a bed. (This was in the $180 a night range.) There was a kitchenette in the room instead of breakfast. This worked well for them because they used the kitchen. For us, the refrigerator would have sufficed. My brother stayed at a place down the road that was a typical motel layout. It was $110 a night. The room was bigger, but it had no kitchen.
I realized that I resented paying for a place that did not serve breakfast, had no common inside space, and was in this price range. Price had colored my expectations. This is also true for my clients. In our marketplace, most property is high priced. Given that, my clients do not expect some of the flaws and some of the attitude they have been putting up with.
Real Estate Tip 1: Avoid making offers until you have seen 3-9 properties. You need to know what to expect in the price range you are buying in.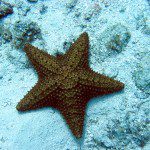 Back to the Cape story. I knew what to expect in this price range: breakfast, common indoor sitting areas, and available staff. This place didn't cut it for me. I already had this attitude before the room caused me a problem.
When we checked in, it was a hot and muggy day. The air conditioner was not on. Part of me likes this, since no one was in there for hours, so why waste energy? But, it meant the room was uncomfortable when we got there. It was barely pleasant when we went out for the evening. When we left, I turned it down.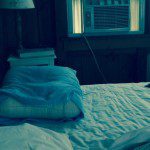 When we returned late that night, the room was hot and muggy again. It did not cool down until about four in the morning. I know because I didn't get any sleep until I could turn it down. The AC unit was a noisy window unit less than two feet from my head.
I slept about half as much as I needed and it colored the next day. There was no one to ask about this until around noon, when I found a staff person. I got a bit of a blank stare about why I would object to the AC set up. She did not offer me any alternatives; she would check with management. (They eventually comped me a bottle of wine.)
Real Estate Tip 2: Make peace with your price-range before making offers.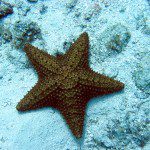 Back to the Cape story. If I wasn't already resentful, I would have been more in the mood to work around the problem. I could have switched my head and foot position. I could have switched sides of the bed with my husband. It didn't occur to me, because I was in a middle-off-the-night tizzy over the cold breeze blowing on my head.
Real Estate Tip 2A: In our current market, paying a lot is normal, not special. Paying over asking price is normal, not special. If you think that listing agents are going to be respectful and reasonable, think again. We have seen an unusual number of reasonable requests denied by listing agents in the name of their sellers. If you get into a resentful state, you will be more miserable than you need to be. Our job is to figure out how to work around obstacles as much as possible.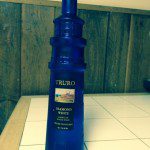 The next day on the Cape was cool, so we opened the windows. I slept OK. Even though I was writing hateful Trip Advisor reviews in my head the night before, I let it go before I got back to town. I don't intend to go back there next year, even though my cousins liked it. I will stay down the street at the motel-type place. A week later, I drank my consolation wine. I feel a bit more relaxed about my mini-vacation. At least, I learned a lesson I could share with my clients: don't let righteous anger blind you to your goals.