Sellers still making the same mistakes
In 2012, my old Boston.com colleague, Scott Van Voorhis, quoted me about house preparation for sellers. The article came directly out of my experience with buyers being turned off by seller's house preparation, or lack thereof. This weekend felt like the very beginning of spring. In the course of two days, I saw every seller staging mistake. One house smelled. One was messy. Several had neglected indoor plants. Many were overstaged, and obviously not lived-in. Nothing has changed!
This blog entry is for my happy homeowners, whether you just want to relive the funny moments of your house hunting or whether you are thinking of selling. It occurs to me that some of my happy homeowners may be thinking about selling. If you are, think like a buyer. (Also, if you are, let me know! I may have a great buyer for your house.)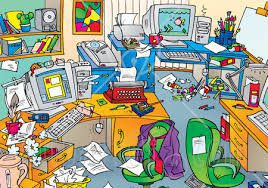 Here are five inexpensive ways to increase the value of your home for sale.
1. Make sure your house smells OK. A house that smells right sells right.
"It should smell like a normal, clean house," Rona Fischman, principal broker of 4 Buyers Real Estate in Cambridge, Mass. "If it smells like it just had an industrial cleaning or a cover-up smell or of rotting garbage, it really turns people off."
This is something you must get just right. You don't want to gross out buyers, but neither can you afford to freak them out. Any whiff of cat urine or dog bed, and your prospective buyer, unless he or she runs an animal rescue mission, is likely to make a quick exit. The same goes for that musty old basement smell.
However, you don't want to go to town with chemicals to the point that your house smells like a hospital corridor. If there is an overpowering smell of bleach in your now-spotless basement, buyers will let their imaginations run wild about what you are hiding.
2. Wash the windows, buy new bedspreads and change the light bulbs
More light is best if you want to sell your house. That means windows that sparkle, bedspreads that are clean and bright and new, and higher-wattage bulbs to seal the deal. Light sells. Dark and dim doesn't.
3. Water those plants
Maybe your idea of gardening involves mowing the lawn just before the neighbors complain. A buyer will likely see photos of your house online and drive past it for a quick look before taking an official visit. If your lawn looks like a wheat field with a couple of dead and dying planters scattered about, a buyer might keep on driving.
No need to sprout a green thumb, but mowing once a week and watering a few plants will go far. "The way we buy real estate has changed. People will pay a premium for houses that are all done and well maintained," said Richard Goulet, president of The Appraisers Group, an appraisal services company based in Belmont, Mass.
4. Plunk a piece of furniture in the front entryway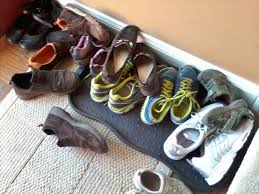 Real estate veterans say putting a chair or table in a front entryway, where you take off your boots and shoes, seems to trigger a chemical reaction in the brains of buyers. It's just a nice welcoming touch.
5. Clean up, but don't overdo it
This isn't time to get in touch with your inner slob. Clear off that half-empty coffee cup from the counter and remove the Sunday paper from the couch. But don't remove signs of family life in an effort to give your dwelling the look of a Better Homes & Gardens centerpiece.
No prospective buyer will be fooled by a child's room that's all but stripped bare except for a single doll or teddy bear atop a perfectly made bed. Either buyers will figure it is staged, or worse, that you are a Martha Stewart clone. Don't hide the toys.
Rather, buy baskets or containers to hold all those cars and dolls. The house will look real to buyers, as opposed to a house that is so perfectly arranged and choreographed it would make any normal person stressed out just to think of living like that. "Overstaged houses are a terrible turnoff," Fischman says.