The Turning of the Season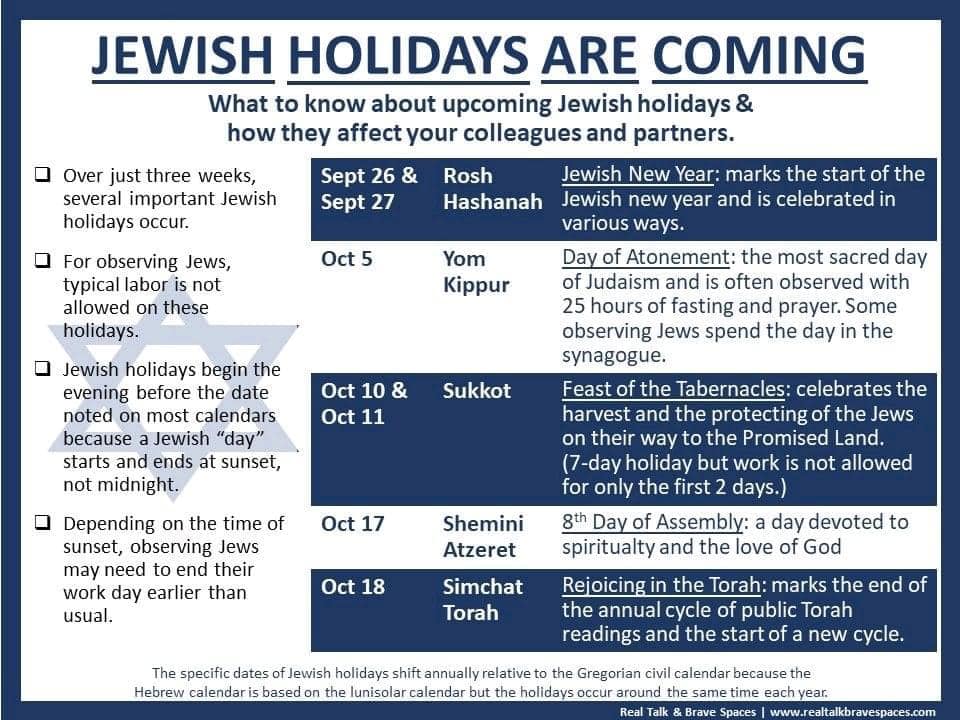 Last week, I had a semiannual appointment with a professional. She comes in September and March or April every year. For some reason, she then wished me a "happy holiday season." I was inordinately pleased, since "holiday season" is upon me. Then I realized that she was referring to December–between now and when she returns in March.
The fleeting feeling of recognition was striking. This is holiday season. It has felt obvious and natural all my life. Summer is passing. The new school year is starting. It is time for more indoor time. It is time for more structured time.
Thursday night, autumn begins in the northern hemisphere, with the equinox at 9:03 PM. For some people, this is a holy moment of the year. Blessed be! Even for people who do not consider themselves "spiritual," many notice a physical shift that occurs as sunset grows earlier and temperatures begin to get cooler.
In my community, it is time to take stock of one's life. For some in my community, it is a time for ingathering at the synagogue. It is a big deal holiday; it is holiday season.
The year in personal context:
Jewish new year is a season, not so much a day. It begins a month before Rosh Hashana. In the month, called Elul, it is time to take stock of one's life. Then at Rosh Hashana, the plan is set. There are ten days until Yom Kippur, when the commitments are made, after the ten-day test drive. This is much like Lent, among Christians, where practicing Christians prepare mentally for a month before Easter. Ramadan, also, assumes that we humans need a whole month to get our heads, hearts, and spirits together to get back on track once a year, every year.
The liturgical themes of these days include words intended to invoke a sense that there are no guaranties that life will go on. It is a gift, some personal magic, that is not a right. How are you using it?
Jewish New Year season in a year of sudden death
It is a bit mind-blowing that it will be less than three months between the time that Dennis's brother Joel died and Yom Kippur this year. It seems like a long time ago, but it is merely one season.
Joel had about three days between the time that he got a serious diagnosis and when he was permanently unconscious; five days until he was dead. Dennis's other deceased brother died suddenly between Rosh Hashana and Yom Kippur, eight years ago. He had only minutes when he knew he was dying. The message that life and death are not in our control is a hard one to take during a time of sudden loss.
For that past three weeks, I have been in the process of considering the direction of my life for the next year. I am listening to the voices of two women leaders in my faith. Neither is particularly resonating with my internal monologue. It's a week to go until Rosh Hashana, and there are very few conclusions coming to me, so far.
All this within a community within a community
So, while the secular and non-Jewish communities go about their end of summer and early fall activities, I do my daily life with this background of contemplation. That's why the sudden "happy holiday season" took me by surprise.
Within the Jewish worship communities, Covid-19 had interfered with sanctuary gatherings for the past two years. Like Christmas and Easter, and like Ramadan, Jewish autumn holidays are the time when the sanctuary is packed. On a given Sabbath, there are about ten to twenty percent of the congregation present; on Rosh Hashana and Yom Kippur, it's more like 95 percent in the seats. I don't know how many will be there for this year's hybrid service. Will people choose to Zoom? It is going to be an interesting experiment in our community. As I write this, I am still considering if, or when I will return to the sanctuary.
Next Monday is New Year's Day. There will be no new blog entry published that day.