When mother (and father) move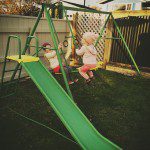 When you sell a house, you sell more than the walls. This is what makes selling a family home hard, even when it is logical to downsize. Experts say that the best time to move is before you have to. But the decision is not easy.
An open house down memory lane.
I arrived at an open house ahead of both my clients and the listing agent. There was a crowd outside of six or eight people. Oh oh! It became obvious very quickly that they all knew one another. I knew what was happening!
When you put your house on the market, expect neighbors and some friends to come check out your house. Some are looking for decorating ideas; some are looking for gossip-fodder. But some are coming for a trip down memory lane.
People who grew up in a house or lived there a long time often have strong memories. If they know about an open house, they will come. Neighbors still in the neighborhood might let them know.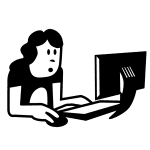 On-line information has made this easier, but it still requires more attention that I would expect the average non-buyer to bother with. Do you have a Google alert for your old address? If so, why?
This particular Sunday, a retirement-age brother and sister came to the house with their spouses, adult children, and possibly some in-laws. The sister and brother acted as tour guide, telling people where they slept, where they did chin-ups in the doorways, what the new owners did to "destroy the charm."
I found it amusing. My clients found it informative. The listing agent is a nice guy and treated everyone with respect. It was a lovely open house.
My advice for listing agents in this situation is to go with the flow.