Will the upcoming presidential election affect the real estate market?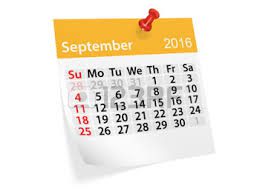 When I published a second quarter report of how 4 Buyers Real Estate was doing in the strong seller's market, I mentioned some hopeful signs. Among them was this:
Typically, housing sales volume goes down just before a Presidential election. Expect that will happen this September and October.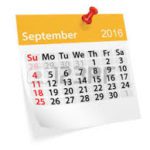 Now that September is behind us, I took a look at our core market area. Our agents reported higher numbers of listings, and the data bears this out. Median and average prices are also lower. We are also seeing some properties linger on the market; these are the types of places that we expected to see gone after a weekend.
I am waiting-and-seeing. But, there are signs of higher inventory, for sure. However, lower buyer demand is just a feeling not borne out by statistics. Here's what our MLS system tells us about September activity:
Report Run: 9/30/2016 1:13:45 PM
Property Type(s): SF, CC, MF
Snapshot Date: 8/30/2016
Towns: Cambridge, Arlington, Belmont, Somerville, Watertown
 8/30/2016
 9/30/2016
Price Range
Number of
Listings
Avg. Days
on Market
vs. today
Number of
Listings
Avg. Days
on Market
Under $50,000
–
–
–
–
$50,000 – $99,999
–
–
–
–
$100,000 – $149,999
–
–
–
–
$150,000 – $199,999
1
84
1
114
$200,000 – $249,999
2
66
2
82
$250,000 – $299,999
2
42
1
8
$300,000 – $349,999
–
–
3
13
$350,000 – $399,999
2
30
8
10
$400,000 – $449,999
4
26
10
20
$450,000 – $499,999
6
12
16
15
$500,000 – $599,999
19
39
37
38
$600,000 – $699,999
30
40
52
27
$700,000 – $799,999
25
51
45
35
$800,000 – $899,999
17
40
28
46
$900,000 – $999,999
19
66
23
39
$1,000,000 – $1,499,999
45
55
57
53
$1,500,000 – $1,999,999
18
98
19
66
$2,000,000 – $2,499,999
5
150
12
68
$2,500,000 – $2,999,999
2
86
3
30
$3,000,000 – $3,999,999
5
46
7
51
$4,000,000 – $4,999,999
3
208
4
183
$5,000,000 – $9,999,999
2
55
1
141
Over $10,000,000
2
50
2
81
Total Properties
209
Avg. 57
331
Avg. 42

| | |
| --- | --- |
| Lowest Price: | $185,000 |
| Median Price: | $899,000 |
| | |
| Highest Price: | $23,750,000 |
| Average Price: | $1,301,009 |
| Total Market Volume: | $271,910,972 |

| | |
| --- | --- |
| Lowest Price: | $195,000 |
| Median Price: | $798,000 |
| Highest Price: | $23,750,000 |
| Average Price: | $1,133,008 |
| Total Market Volume: | $375,025,832 |