Infrastructure Improvement and Social Justice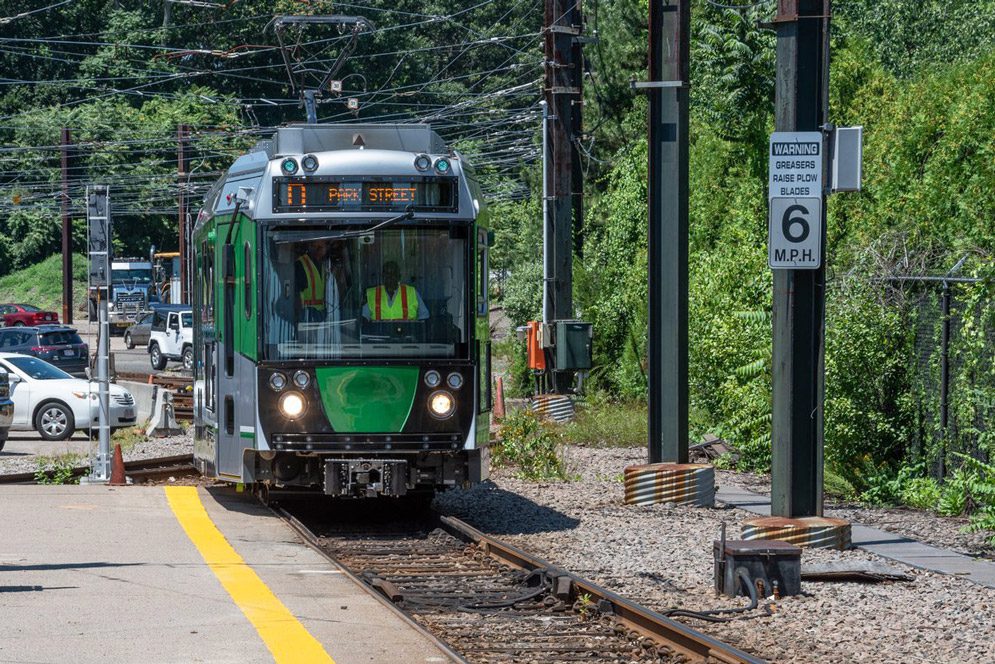 It was just a couple of weeks ago when I wrote about how the building of the American highway system was a good thing. It was this week, when I read The Color of Law, that I learned that when the highway project was supported, funds to improve mass transportation were rejected. The needs of (mainly white) suburban commuters with cars were prioritized over (more minority) urban workers.
This was a bit of twisty history that I hadn't known. It puts the struggles to build mass transit infrastructure into a whole new light.
An infrastructure trip down my memory lane:
1960-70s:
I grew up two blocks from a commuter railroad. My father was a basically unskilled laborer. My father commuted to the city daily. We also had a family car. My father bought his house through the GI Bill.
I took functional mass transit for granted. By the time I was seventeen, I was comfortable going pretty much anywhere by railroad and city subway. I traveled alone, interstate, on Greyhounds and Amtrak.
It was only this week that I saw how white all this transportation was.
I traveled from white suburbs to the city.
I rarely used a bus, since people I knew and places I wanted to go were near subway stops.
When I traveled interstate, it was mostly in the northeast. This was business traveler Amtrak and tourist-route Greyhounds.
1980s: 
I moved to Somerville, MA before the Red Line was extended between Harvard and Alewife. I heard the (too often) quoted comment from someone in Arlington who opposed building the terminus in Arlington Center, as planned. The comment doesn't bear repeating; it was an obvious slam of the people who use mass transit. It assumed those people were thieves and suggested that they would come from Boston. So, instead of an Arlington Center stop, there is an Alewife Station.It was just last week when I really heard the connection between distrust of mass transit and racism.
When Michael Dukakis ran for President in 1988, one of the stands that I liked about him was his commitment to public transportation. It was only this week that I realized that east-west and north-south linking of America by rail was radical because it could be racially equalizing.
1990s-this year:
The long-awaited Green Line extension through Somerville into Medford is a 30-year project. The promise was part of the Big Dig, another road-building effort that helps (mostly white) commuters to Boston. The mass transit improvement was promised to mitigate the heavy traffic through urban areas during the highway construction, which began in 1991. Traffic congestion affected Somerville until sometime in 2003.
It was only this week that I wondered if some of the delay happened in hopes that (heavily white) civic support would wane if there were ongoing delays.
Meanwhile, in my work life, real estate costs were driven up in "anticipation of the Green Line Extension" starting in the late 1990s. This intensified every time there was good news about the eventual mass transit improvement.
It wasn't this week that I noticed this: people who need the Green Line the most can no longer afford to live near a Green Line stop. I saw this coming. The Green Line is here, and so is housing inflation near the stops. Somerville currently has a median household income of $97,328. It was $46,315 in 2000.
2020 to today:
Throughout my real estate career, affluent clients have preferred urban locations that are near a subway stop, even if they have a car and use it regularly to commute to work. Prices are higher within a half mile, or so, of MBTA stops.
In 2020, MBTA ridership plummeted. People who didn't have to use the subway either worked from home or drove to work to limit their Covid exposure.
The same thing happened to the (much larger) New York City subway system. Michael Gold, Ana Ley, and James Thomas at New York Times wrote about this about the city's subways this January:
"Stations in lower-income areas in Brooklyn, Queens and Upper Manhattan, where residents are less likely to be able to work from home and typically depend more on public transit, have rebounded far faster than stations in office-heavy sections of Manhattan, including some that were once the busiest in the system, where many workers are still able to work remotely." [source]
Now that I read The Color of Law, I wonder if subways through (mostly white) gentrified urban areas is yet another way for government action and funds to serve (mostly white affluent) people to the detriment of (more Black and brown) working urban people. As mass transit infrastructure gets funded (hopefully) during the Biden administration, we'll find out.